Hello guys! I'm back with an interview! Today, I'm honoured to have Amy Plum, the author of the Revenant series, the first book being Die For Me here in the blog! Here are answers to the 5 questions I asked for the interview!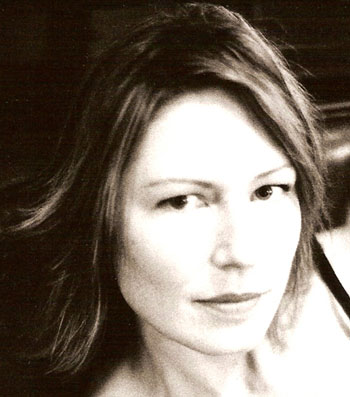 1. Since Die For Me is set in Paris, can you please tell us the best things to do when we visit Paris (places to visit, things to do, things to eat)?
My favorite thing to do when I'm in Paris is sitting in a café with a book, reading at the same time as I people-watch and daydream. If it's morning I have a café crème (coffee with steamed milk) and a croissant. For lunch, I usually get a salad (if you like anchovies, which I do, a salade Niçoise is divine) or a croque-madame, which is a grilled ham and cheese sandwich with a fried egg on top. For dinner, one of my favorite French dishes is magret de canard (sliced duck breast) with figs and grapes and sea salt.
Besides going to cafés, I enjoy hanging out in museums. The biggies are Musée d'Orsay, the Louvre and the Museum of Modern Art at the Georges Pompidou Center. But there are a lot of smaller museums that I love: the Picasso Museum, the Musée Jacquemart-André (a 19th century hôtel particulier) and the Musée Carnavalet (the museum of the history of Paris).
And one of my favorite Parisian tourist attractions is La Sainte Chapelle, a tiny gothic church with the most amazing stained glass windows you've ever seen. (Teaser alert: It makes an appearance in UNTIL I DIE.)
2. If Die For Me were to be a movie, which actors or actresses would you pick for Kate and Vincent?
That is a really hard question, because no one quite matches my mental images of my characters. But I would really want French actors to play the French characters. People have mentioned Gaspard Ulliel or Francois Goeske for Vincent and perhaps Pierre Boulanger for Jules. I am sure there are unknowns out there who would be perfect!
As for Kate, there are a few pictures of Emma Roberts that remind me of her. And someone just sent me a photo of Amber Heard as a brunette (in one of her non-sultry poses). It was a very good match for Kate.
3. Which part of the book did you enjoy writing most?
The fight scene with Lucien. I could see the whole thing in my head, and it was so exciting that I could barely contain myself while I tried to get it down on the page. Then, when I went back and read what I wrote, it gave me goosebumps.
4. Do you have any other projects planned besides finishing the Revenant series?
Yes, I have two YA novels that I have started on which may someday see the light of day. Both include romance and a bit of magic and paranormal powers, but neither take place in Paris.
5. Any tips for aspiring authors?
Write. That's the only way you can get better. Write a lot. And once you have something you feel is worth showing, give it to a wide range of readers, not just people your age. I take Stephen King's advice on criticism. If you get the same feedback from several people, take it to heart! (King's book "On Writing" is a must-read for aspiring authors!)
Thank you so much to Amy for her time for the interview! Are you excited for Until I Die? :)